Carports in Delaware DE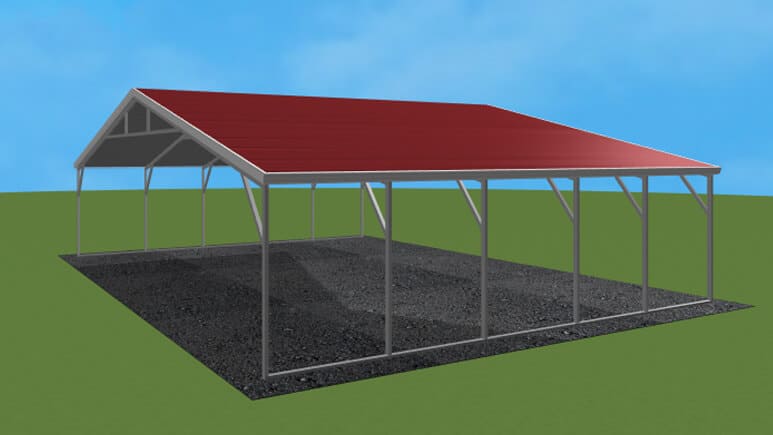 Living in the Delaware State can be quite adventurous, especially with the Delaware Bay right outside your window. But going on outdoor adventures shouldn't be the main priority, protecting your property should be. And we have just the solution you need here at Carport Direct – a metal carport.
BUY THE BEST
METAL CARPORTS DELAWARE
Daily Applications for Prefab Metal Carports in Delaware
While living in Delaware, it's nearly impossible to run out of things to do. Between going to the beach, to visiting museums, there are countless ways to spend your free time. But with so much to do, it's also possible that you've accumulated quite a bit of stuff throughout the years. And despite what we always tell ourselves, there just never seems to be enough space for it all. But with a Delaware prefab metal carport, you can finally have the storage space you need with room to spare! Take a look below to see how you can utilize these versatile structures.
Watercraft Storage
Picnic Shelter
Parking Space
RV Cover
Open Workspace
Customize Your Ideal Delaware Steel Carport
Being able to design and customize every aspect of your steel building is a luxury that not every company in the industry offers. But here at Carport Direct, we provide a unique 3D Building Estimator that allows you to create your ideal storage solution. This online tool has been specifically designed and engineered to display a 3D model of your finished product, allowing you to see what it will look like once installed, without spending a dime. You can even purchase your Delaware steel carport directly through this unique tool, completing the purchasing process with a few clicks of a button.
Take Advantage of Our Financing Programs
Given certain financial situations, we understand how difficult it may be for you to invest in a steel building right now. And despite having the most affordable prices in the metal building industry, everyone could always use a little financial assistance. Here at Carport Direct, we offer two of the finest rent-to-own and financing programs, allowing you to get the building you need, when you need it. If you would like more information about these quick, easy, stress-free payment plans, just contact our sales department today to speak with a building specialist.
Here at Carport Direct, we want your experience with us to be quick, educational, and overall, enjoyable. Unlike other steel building companies, we aren't here to simply sell you a metal carport, we're here to provide you with the solution you need. Don't leave your belongings exposed to Mother Nature's brutal forces any longer, keep them protected with a Carport Direct steel carport in Delaware. Just give us a call today at (336) 415-3616 and one of our friendly building specialists will be more than happy to assist you.
Our Service Areas in Delaware DE
Our Delaware carport prices are good for the entire state of Delaware, which includes
Arden village
Ardencroft village
Ardentown village
Bear
Bellefonte
Bethany Beach
Bethel
Blades
Bowers
Bridgeville
Brookside
Camden
Cheswold
Claymont
Clayton
Dagsboro
Delaware City
Delmar
Dewey Beach
Dover
Dover Base Housing
Edgemoor
Ellendale
Elsmere
Farmington
Felton
Fenwick Island
Frankford
Frederica
Georgetown
Glasgow
Greenville
Greenwood
Harrington
Hartly
Henlopen Acres
Highland Acres
Hockessin
Houston
Kent Acres
Kenton
Laurel
Leipsic
Lewes
Little Creek
Long Neck
Magnolia
Middletown
Milford
Millsboro
Millville
Milton
Newark
New Castle
Newport
North Star
Ocean View
Odessa
Pike Creek
Rehoboth Beach
Rising Sun-Lebanon
Riverview
Rodney Village
Seaford
Selbyville
Slaughter Beach
Smyrna
South Bethany
Townsend
Viola
Wilmington
Wilmington Manor
Woodside
Woodside East
Wyoming
and every place in between across The First State!